KING ARTHUR'S LAND
Merlin's Cave
Tintagel – Cornwall, England

The Legend of Merlin's Cave
Tennyson made this place famous in his Idylls of the King when he described waves bringing the infant Arthur to the shore, where he was plucked out by Merlin and carried to safety. Local legend has long associated this cave – which fills with water at every high tide – with the great enchanter.
The rocks of Tintagel cliffs loom out over the entrance to Merlin's Cave, making it a dark and gloomy place.
It is certainly a place of considerable atmosphere, where one might indeed expect to see Merlin approaching, with his staff held up to illuminate the darkness of the cave. It is now mostly the haunt of scuba-divers in search of shells and fossils.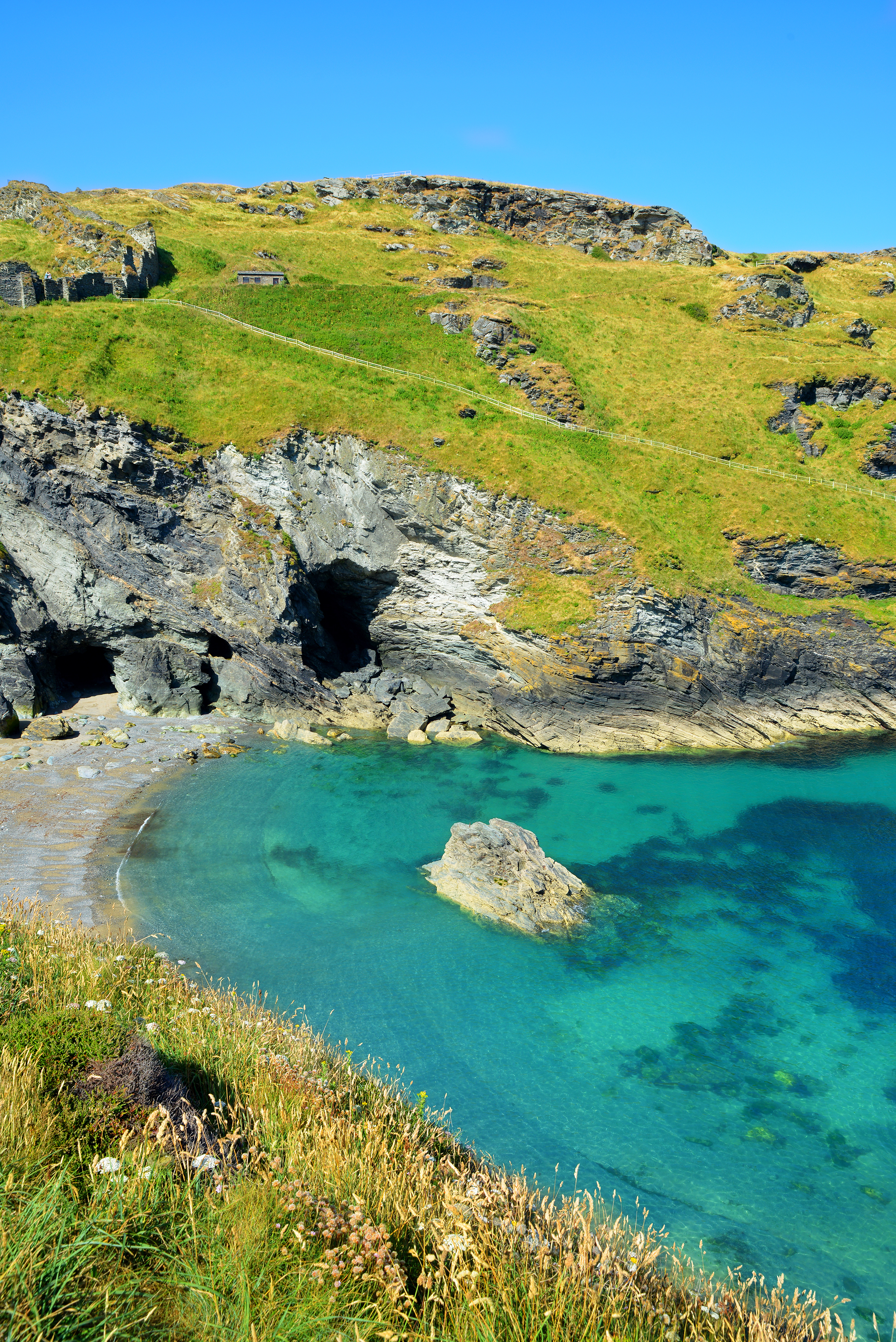 Merlin's Cave – Tintagel bay North Cornwall coast,England,UK