CHARACTERS OF ARTHURIAN LEGEND
The Fisher King
Who was the Fisher King?
The Fisher King was a king encountered by the Grail Knights (Galahad, Percivale, and Bors de Ganis) during the Quest for the Holy Grail. He is sometimes, but not always, identified with the Maimed King. He is called Pelles in the Vulgate Version, in which the Maimed King is named Parlan or Pellam. In Manessier's Constitution we are told he was wounded by fragments of a sword which had killed his brother, Goon Desert. By Chretien we are told he could not ride as a result of his infirmity, so he took to fishing as a pastime.
According to Legend, the Fisher King was encountered by the three Grail Knights on their way to the Holy Land to find the Holy Grail.
Robert de Boron gives his name as Bron and tells us he earned his title by providing fish for Joseph of Arimathea. In Sone de Nausay he is identified with Joseph of Arimathea, the uncle of Jesus himself. By Wolfram he is called Anfortas.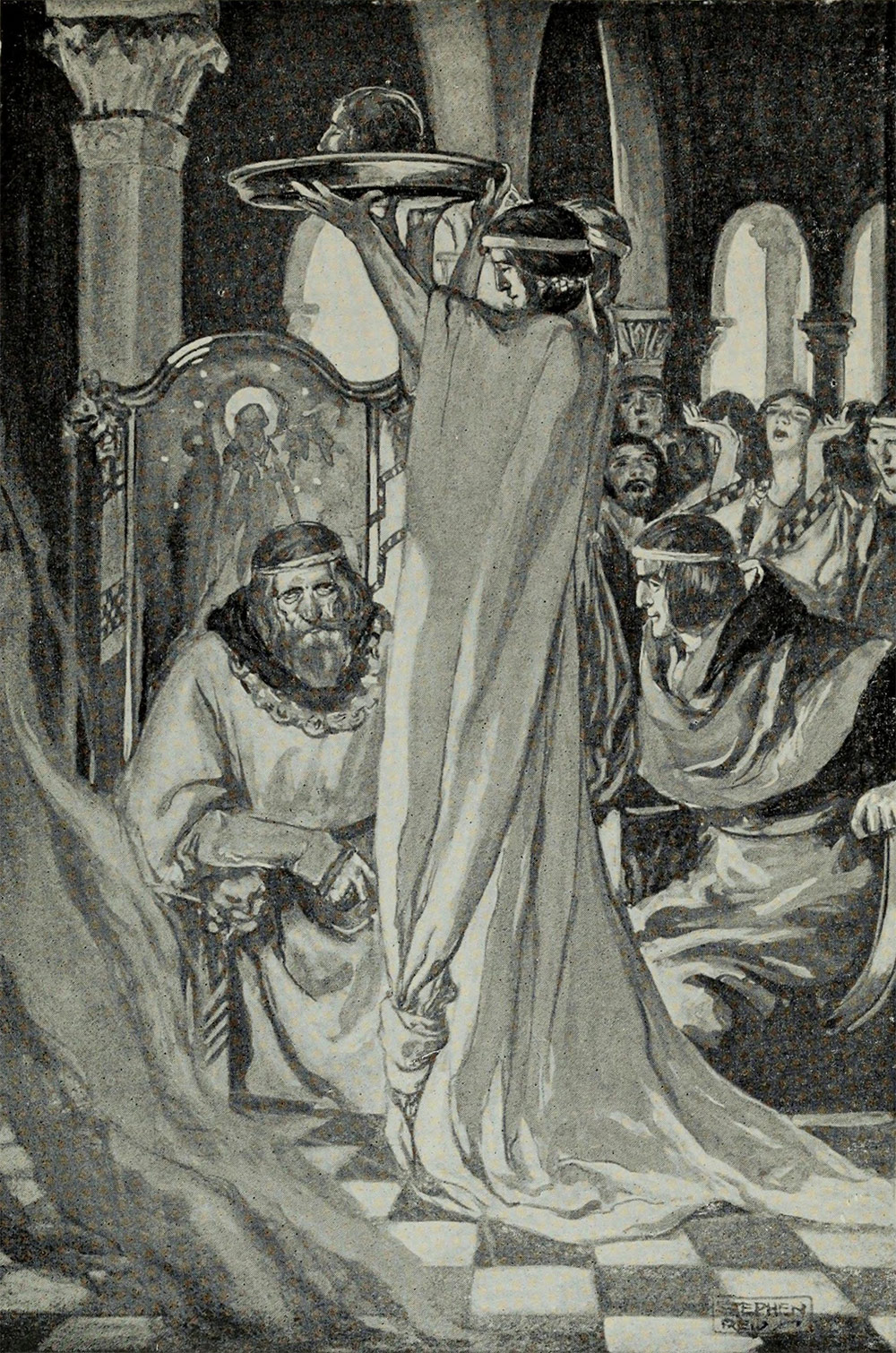 The bloodied head on a plate in T. W. Rolleston's Myths and Legends of the Celtic Race (1910) "Peredur had been shown these things to incite him to avenge the wrong, and to prove his fitness for the task."